Game Night
on June 16, 2022, 5:30 p.m.
Thursday, June 16, 5:30 p.m.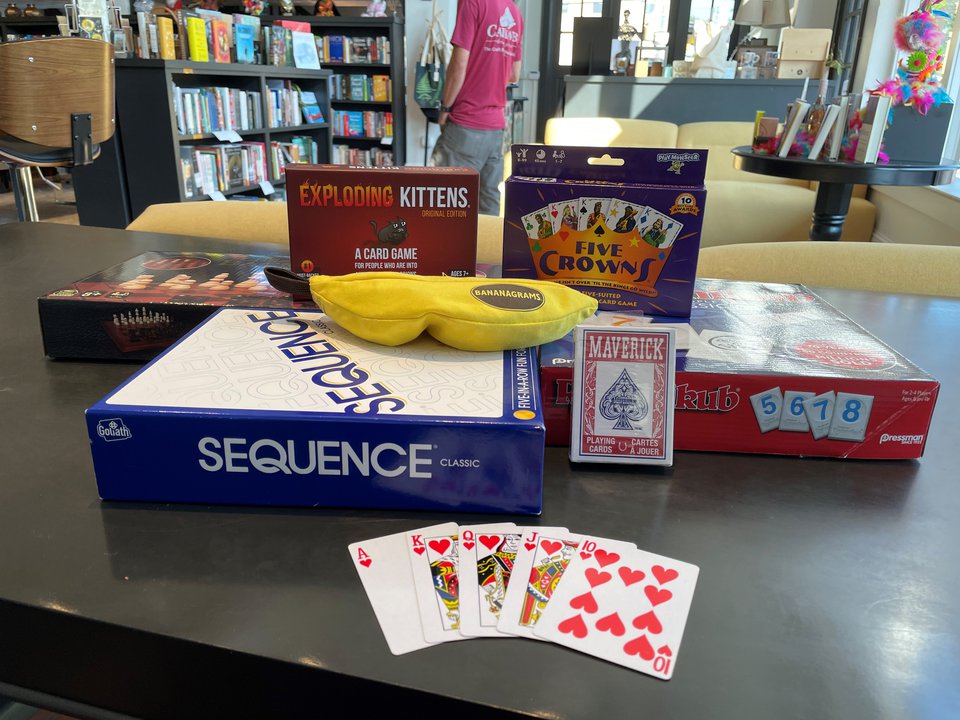 Beginning on Thursday, June 16th Thornwell Books will host a game night every third Thursday from 5:30 to 7:30. We have a variety of games to choose from- Rummikub, Sequence, backgammon, cards, chess and checkers and even Exploding Kittens, Crowns and Bananagrams! One game will be chosen each month for tournament play with a prize for the winner. For our inaugural game night on June 16th our tournament game will be Sequence. Come with a group or come alone and we will find a group for you to join.